Internorm Winter Offer 2022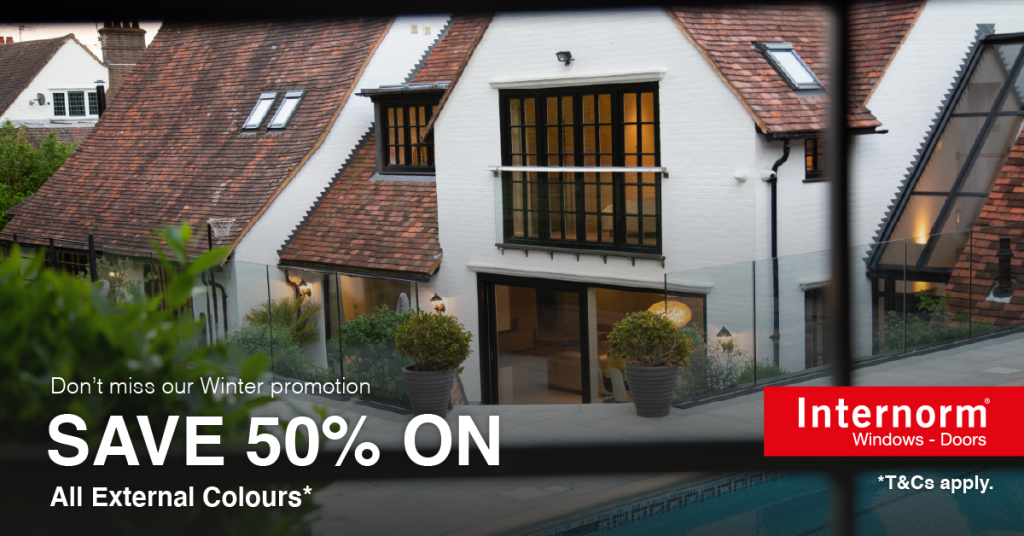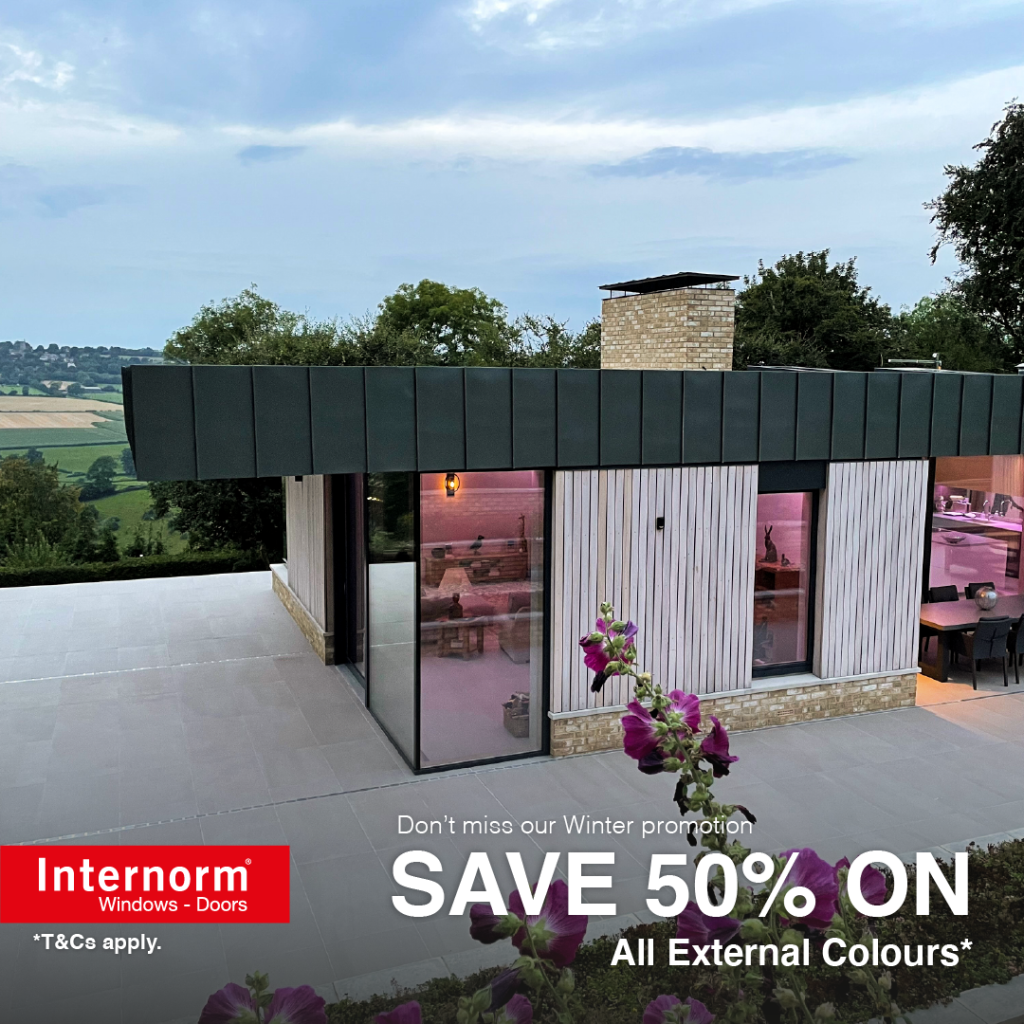 From 10 January to 25 March 2022 you can get 50% of all external colours when you choose aluminium cladding on Timber-Aluminium and uPVC-Aluminium systems.
Internorm Products
We offer a wide range of Internorm windows and doors, so you'll be spoilt for choice and able to find a product to suit any home. Whether you prefer timber aluminium windows, upvc aluminium windows, or aluminium windows, there's a wide range of styles available to boost your views out.
If you're looking to really maximise the views from your home, our range of Internorm frameless windows is a fantastic way to get the very most glazing possible. Pair them with our lift and slide Internorm doors to ensure every inch of the area around your home!
If you're more focused on performance and helping the environment, Passivehouse windows and Passivehouse doors are the perfect solution. Both ranges offer exceptional thermal performance, meeting Passivehouse standards for a truly minimal environmental impact. Keep a comfortable and consistent temperature year round, without needing to depend on central heating too much.
Even better still, all of our Internorm windows are made with aluminium, which is well renowned for being one of the most environmentally friendly construction materials on the market. Because it's lightweight yet strong, it's easy to use and transport without compromising on support. It's also infinitely recyclable and one of the most abundant materials on Earth, so it's a fantastic choice for the eco-minded.
Tags: aluminium doors, Aluminium windows